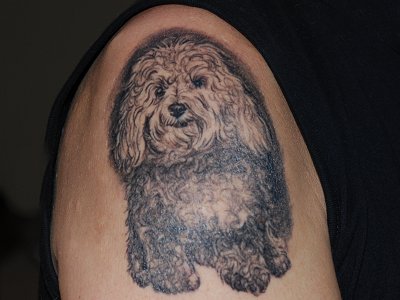 This tattoo is done 2007
by the Swedish artist
Jan Östlund in Kristianstad.

Jan is famous and a master
to translate photographs
of humans as well as animals
to a very picturelike tattoo.
This is the model for the tattoo work.

A photo, spread all over the word
as an adhesive decal.

The Bolognese is Lillebror
(Voilà Divino), born 1996.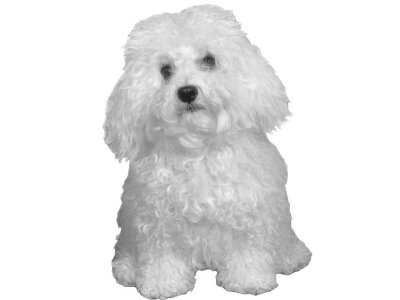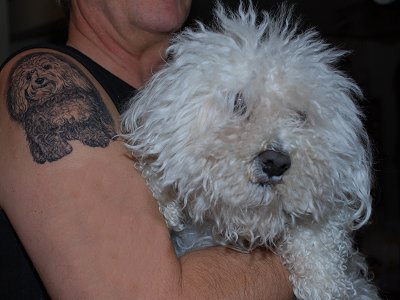 Lillebror do not like
too much publicity.

He is a Bolognese you know!?