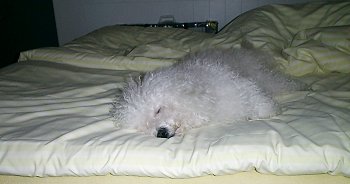 Hotel beds are comfortable!!

Cosimo at Tapto Hotel
in Stockholm
The sofa at home is also OK.

In any case, Diddi thinks so.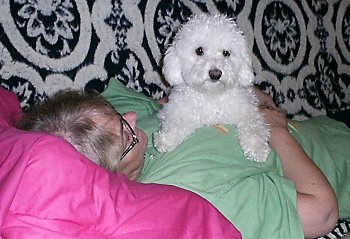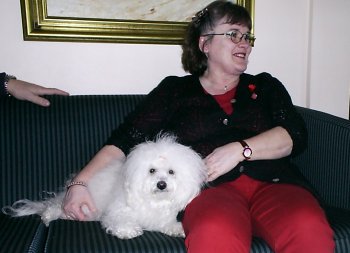 The Bolognese Maja and her
mistress Monica.

Maja lives in Stockholm
Watching TV is fun!

Cossi likes blond girls as you can see.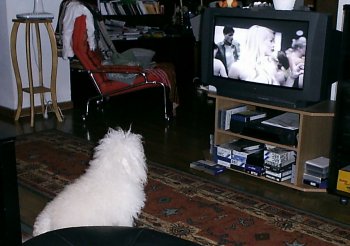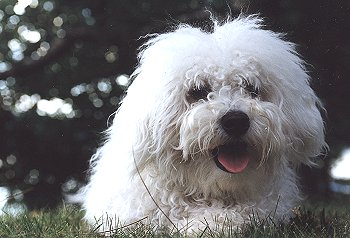 Hello - Dog Lovers!

Kisses from Britanno.
(Who, in spite of his name, still lives in Sweden).
The best you have -
you put on the table.

(The other goes there by themselves?)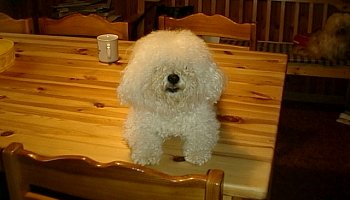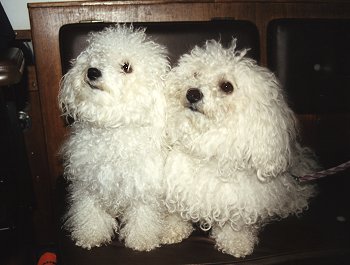 Very look a like!

Isa with her mother Molly.

(Molly to the right)
Hello!

My Kennel name is
Puzinuz Amore Esclusivo
but they call me "Zak".
I live in Ascot, England.

In the photo I am 6 months old.

(I'm born 22 August, 2000)