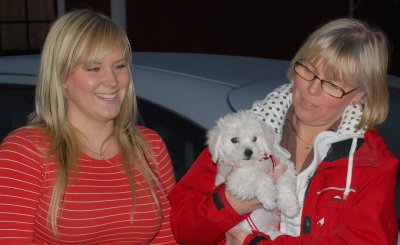 Hi, I am Puzinuz Amore Opera
and my nickname is "Snäckan"

Here I am picked up by my
Junior mistress Josefin and
my Master mistress Pia
Snäckan!?

Do you know why I am called Snäckan? (Sweetie)

(Silly question my mistress thinks .....)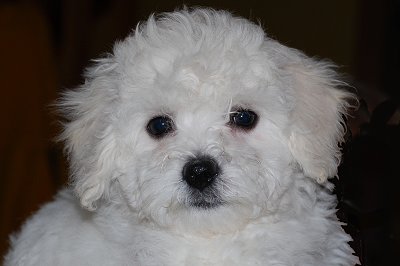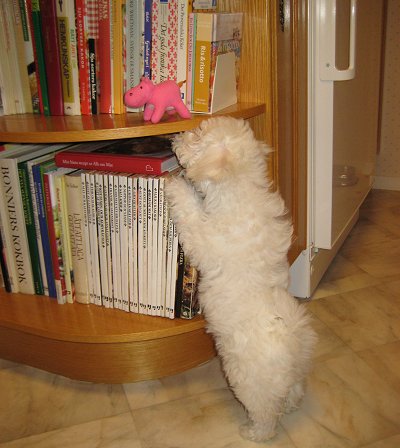 What!!??
They already got a pig??
Classy bed!

Isn't it!?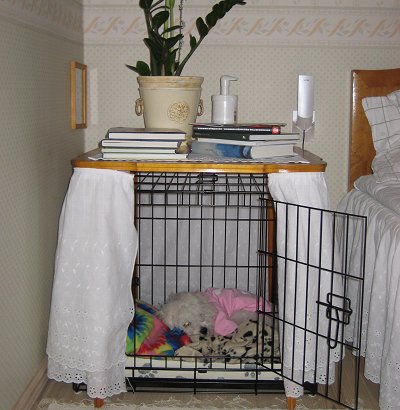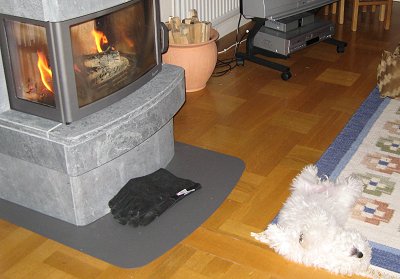 Everyday I choose to take a rest here.
My cuddly toy.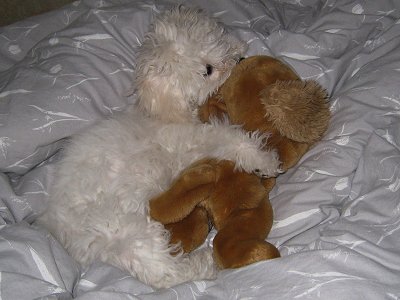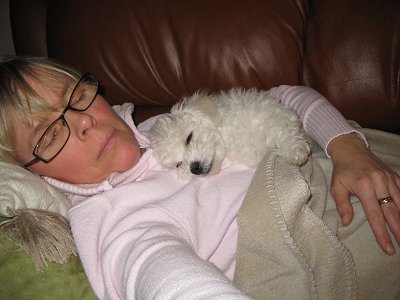 The best place to be at!!

In my mistress' arms!!
Puppies class.

Here together with Josefin
at puppy class grade 1.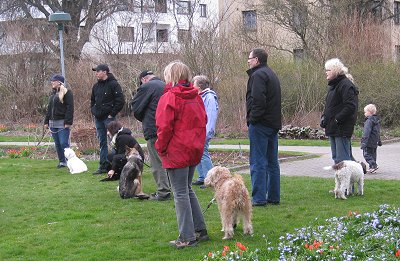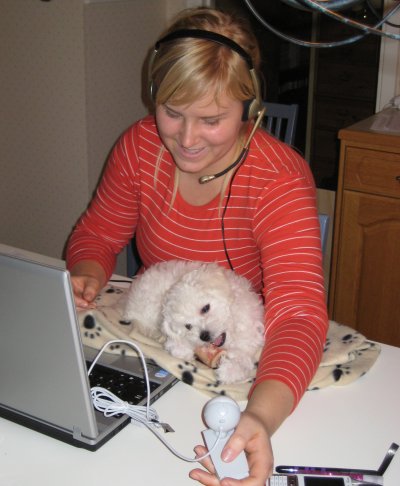 Time to learn about Internet.

Here we talk to Josefin's brother
in Japan by Skype IP-telephone.
Can dogs play the piano?

Josefin!! May I try!!??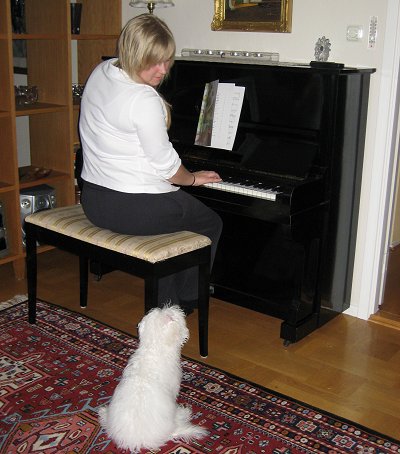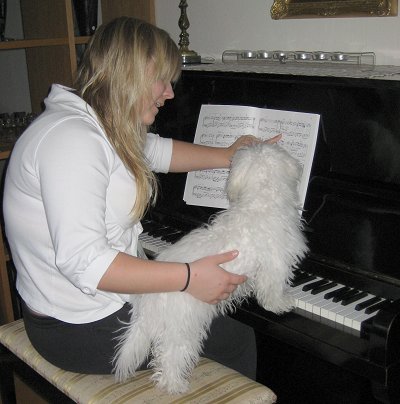 Sure!
We take the tone scale to begin with.

C-D-E-F-G-A-B-C
Do you understand?

Seems to be simple ......
Out on adventures.

May 1 to September 15
No dogs off the leash!

Garbage can, exclusive for dogs.

OK for me!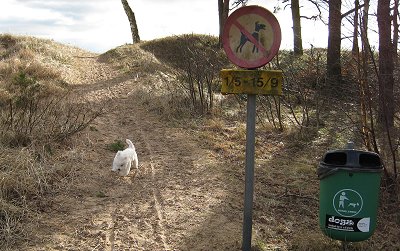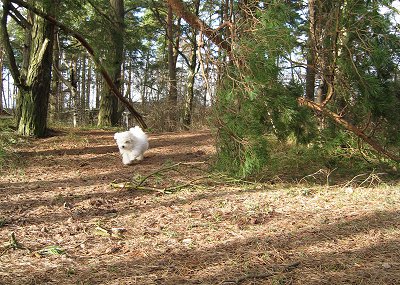 Exploring the woods, thrilling!
Are you coming along!??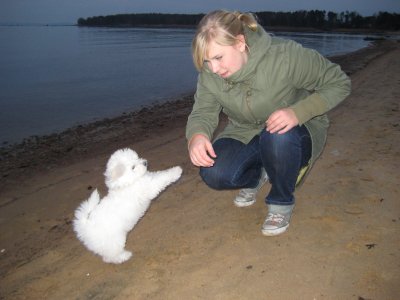 A visit at the famous Tylösand beach!
How exciting!
Huh, it is cold!

Josefine will get me warm.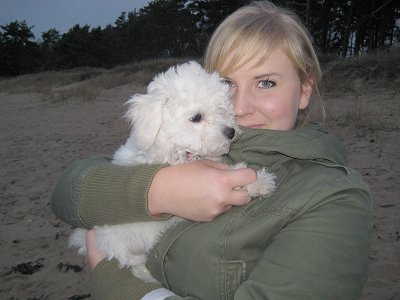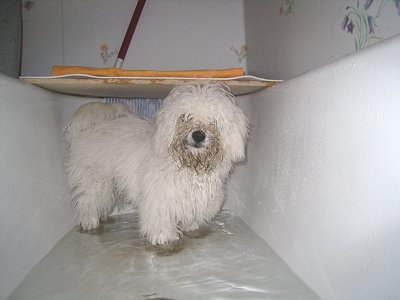 Time to have a bath.

Pia's bathtub will due fine.
Dog show

OK, time to compete in beauty?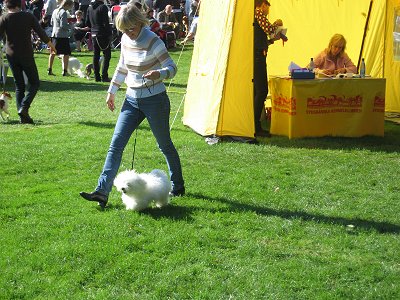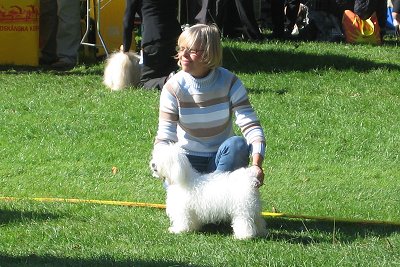 OK this way?
Obviously ....

We got some rossettes anyway .....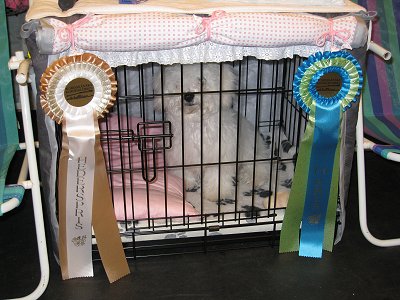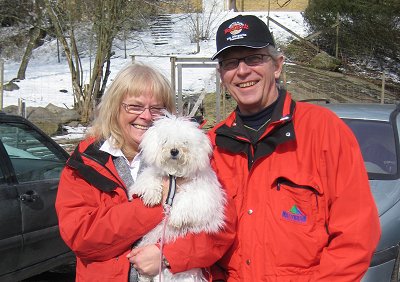 My Oldmistress and Oldmaster
are very proud of my successes
in the showrings!
Christmas time.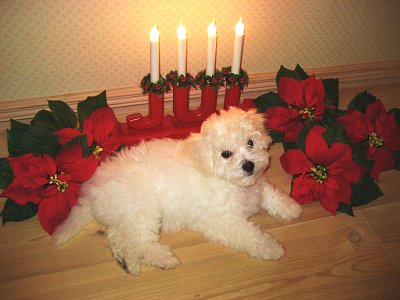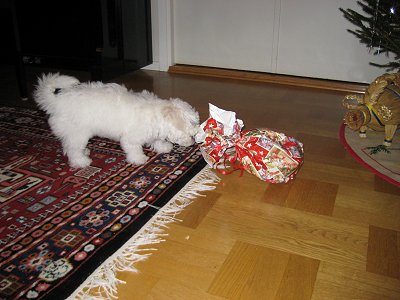 A christmas present for me!?
Christmas it was, or?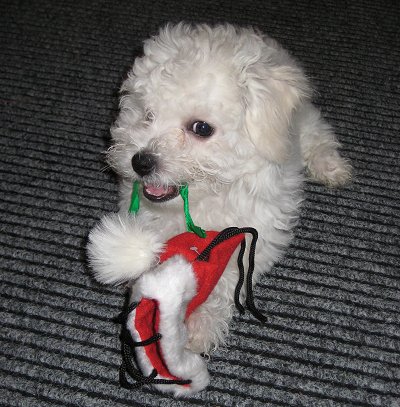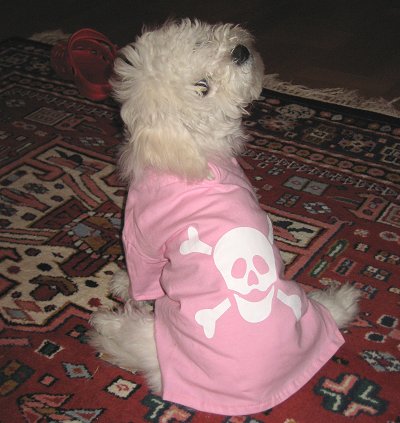 A hot sweater I got!
Or what do you think??
Getting tired,
opening all Christmas presents.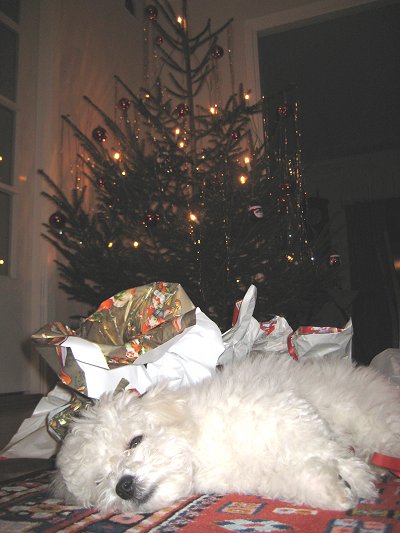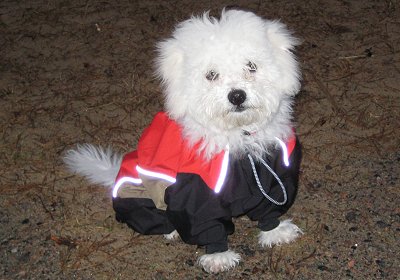 Out in the streets
you need a vest with reflectors.
The winter in Sweden is chilly.

Of course the dogs shall
have a warm sweater!

(And designed by Dior of course!)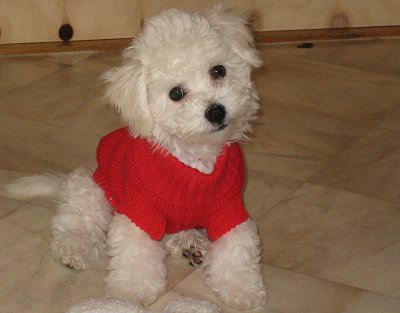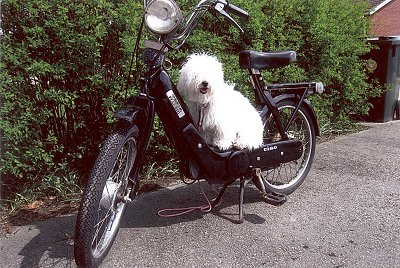 A moped is hot, but,

a Harley Davidson next??!!