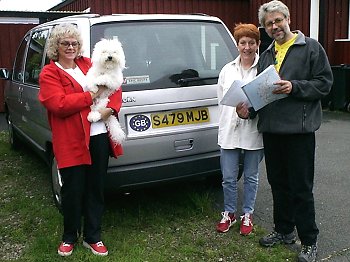 Zak goes to England

Stuart is reading the map and planning the route
assisted by codriver Cindy

Zak went by car all through Europe,
from Åhus all the way to Ascot near London
Laila brings over Zak
in good hands to
Stuart and Cindy

Zak's new kennelname in England is:
Puzinuz Amore Esclusivo for Essandsee

(Essandsee = S and C, Stuart and Cindy)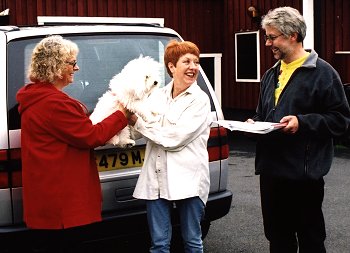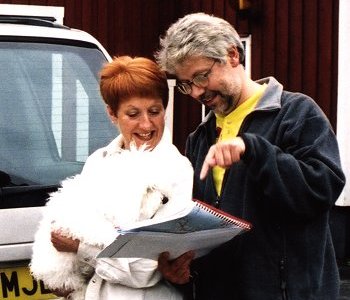 Stuart explains for Zak
that Ascot is in England.

It seems as if Zak understands?! English!?
Goodbye Sweden - take off soon!
Just a short flight check first.

(Odd car - no steering wheel on this side!?)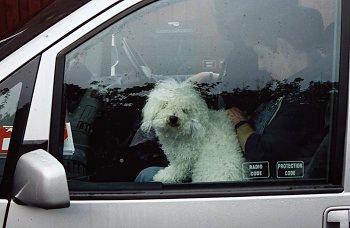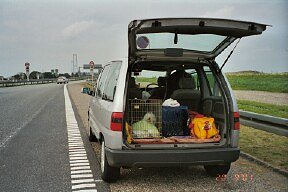 Here has Zak arrived in
Germany and taking a rest.

(In the emergency lane?)
A little PeeWee
on German land.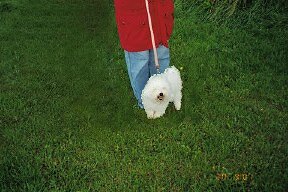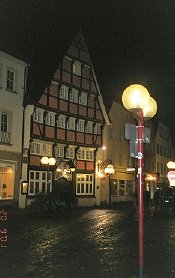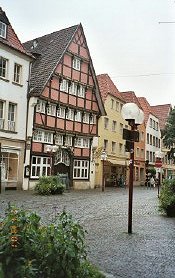 Here spent Zak the first night.
Hotell Valhall in Osnabrück.

Suitable for a "Viking", or!?
German beer or
is it Kivik's apple juice?

I think I prefer Åhus Absolut Water!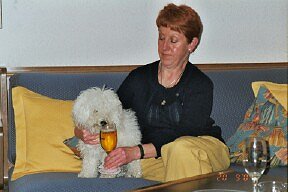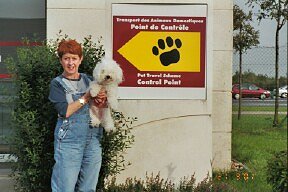 Last stop before England.
Pet border control station
in Calais, France.

I hope the paperwork will go fine!
No problems at the border control and Zak happily arrived in U.K.
More photos from his new home, see Zak in U.K..